The Gaming Business is not for the Fainthearted
Challenging Scenarios
The gaming industry operates 24/7 and therefore, has high expectations of the touch monitors where performance and aesthetics are concerned. Casino operators know that their patrons look for stylish and exciting gaming machines where they could spend hours immersing themselves in the fun and games. Through grit, guts and gambit, GT has gained strong validation from key players after experiencing GT's timely delivery, long lasting performance and no nonsense aftersales of their touch displays.
Feverish Pace
To stay in the game, GT has to keep offering bigger, better and beautiful screens for each new design trend every couple of years. This feverish pace in churning out new designs has been a driving force behind GT's advancing technical competence in innovation and production.
Comprehensive Design
No other industries are touch displays being used so extensively like the gaming market, namely slot machines, multi-player game machines, jukeboxes, horse racing systems, self-service lottery systems, ATMs and bar-top games, redemption kiosks and sports betting. Hence, GT's touch monitors could be equipped with high-quality LCD panels, wide viewing angles, high contrast, and high clarity, amply sealed and vandal-proof in order to meet the varying and demanding requirements of particular environments and usage. On top of that, design considerations have to be given to player safety, gaming integrity, mounting flexibility and maintenance accessibility.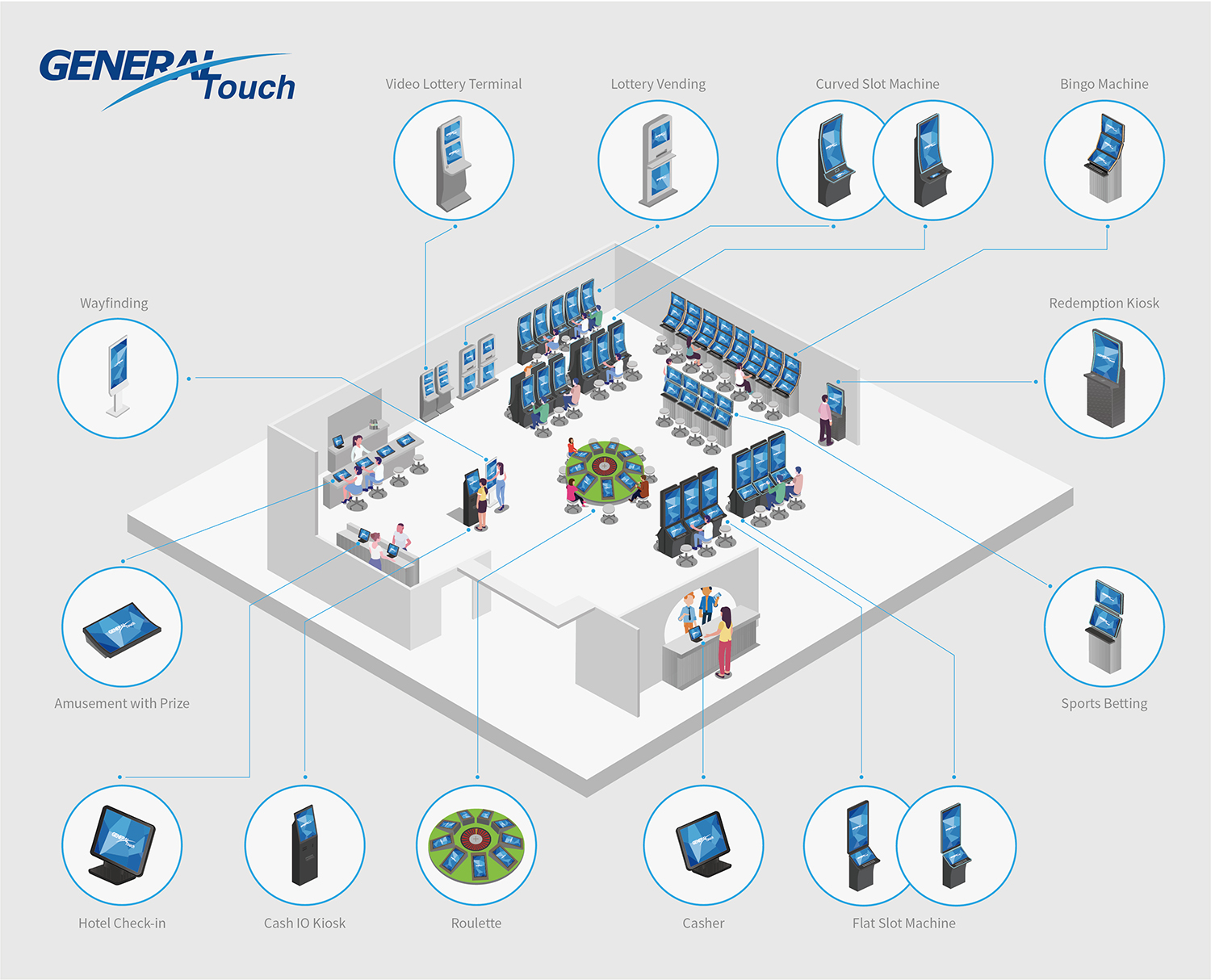 General Touch's Touch solutions are applied to devices such as:
Touch for Roulette Machine

Touch for Sports Betting Machine

Touch for Slot Machine
Products Built for Gaming & Entertainment