GT Introduces Its Basic series Touchmonitor for Indoor Environments
In order to offer its customers unmatched value, GT has strategically identified among its global clientele two pivotal touch monitors, namely the 32-inch and 43-inch sizes. Pivotal because they are currently the most widely adopted for a variety of applications in diverse touch industries.
Global users, who have frequently fondled touch-operated devices, are elevating their expectations in terms of the image size and brilliance for a truly immersive experience. The former ubiquitous 22-inch touch monitor no longer has that wow factor. As users are getting more discerning and sophisticated, self-services kiosks producers have been rushing to keep pace with the trend by employing the 32-inch as an entry-level touch display, with some eager providers opting for the 43-inch.
Hence, the Basic Series only includes the 32-inch and 43-inch touch monitors. It is GT's way of adding punch to its clientele's competitiveness, who are facing this growing trend of bigger and better touch displays. However, bigger displays with the standard luminance will underperform. By juicing the brightness of the Basic Series to 500 nits, GT enables its clients to exceed users' expectations of image brilliance even in brightly lit lobbies and halls. By reducing the unit cost significantly, GT revitalizes its partners' purchasing power while pursuing to enlarge their market footprint.
For the broadest connectivity, the Basic Series come equipped with VGA, HDMI and DP interfaces. It's little wonder that GT Product Manager, Garry Guo is beaming with pride. "Never let the users or our partners down! With the Basic Series, the users get their bigger and brighter imagery, and our partners gain the competitive edge. Everybody wins," he postulates.
If you need no frills, competitively priced and high-bright large format touch monitors, the Basic Series is yours for the taking! Get the specs and info now.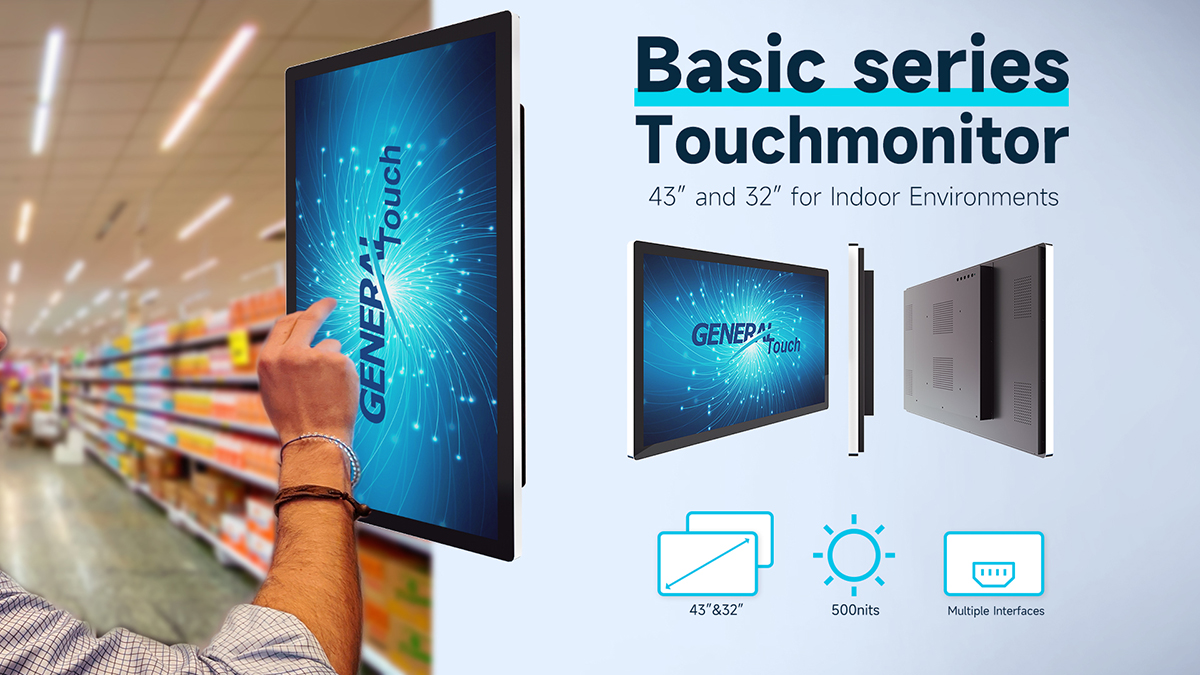 ---
Post time: Nov-09-2023